---
HCCL Engineering department completes borehole resuscitation project in Zvabo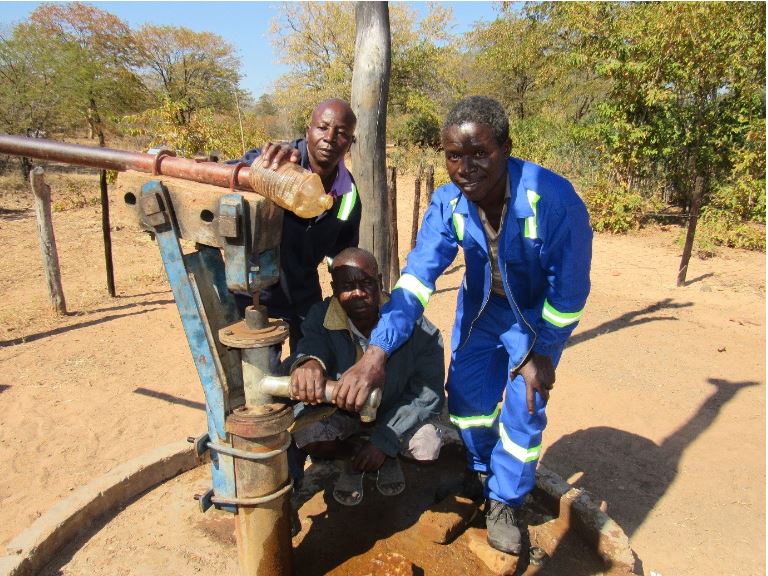 HCCL Engineering department completes borehole resuscitation project

Water is life…..so goes the common adage as this has prompted the Colliery Engineering department to make a prompt response to the Zvabo community who had sent their pleas to be assisted with the repairs and subsequent resuscitation of the boreholes in their vicinity.
The area has perennial challenges of access to clean water and the recent completion of the work to repair two boreholes by the company brings much needed relief to the community which now has three fully functional boreholes to service the villagers' day to day needs.
HCCL Engineering Services Manager, Mr Collen Munyamana is proud of the project and highlighted that it went further than being a Corporate Social Responsibility (CSR) initiative for the organisation.
"The borehole programme goes way beyond CSR as we also aim to create harmony between the Colliery and the outside community in line with the current IBMS project we have taken as an organisation as it requires the identification of interested parties who affect your organisation in any way. The organisation is on a move to integrate external engagement deeply into business decision making at every level of the company in line with the requirements of the IBMS that is currently under implementation.
These local communities are part of our stakeholders who define the future of Hwange Colliery and if they are happy and satisfied with our existence and operations we are guaranteed of success as their support towards our well-being is pivotal." said Mr Munyamana.
He went to highlight that one of the boreholes had fallen into the bottom of the well and required fishing out while one had a malfunctioning foot valve and the repair work was done between April and May 2018 by Colliery Machine Shop crew with assistance from the Ministry of Public Works and National Housing through the Hwange District Administrator's office.
Similar work is set to be done and completed in Jambezi area by mid July 2018. This work involves the resuscitation of four boreholes that are malfunctioning.