---
Colliery hospital retooling and modernization gathers momentum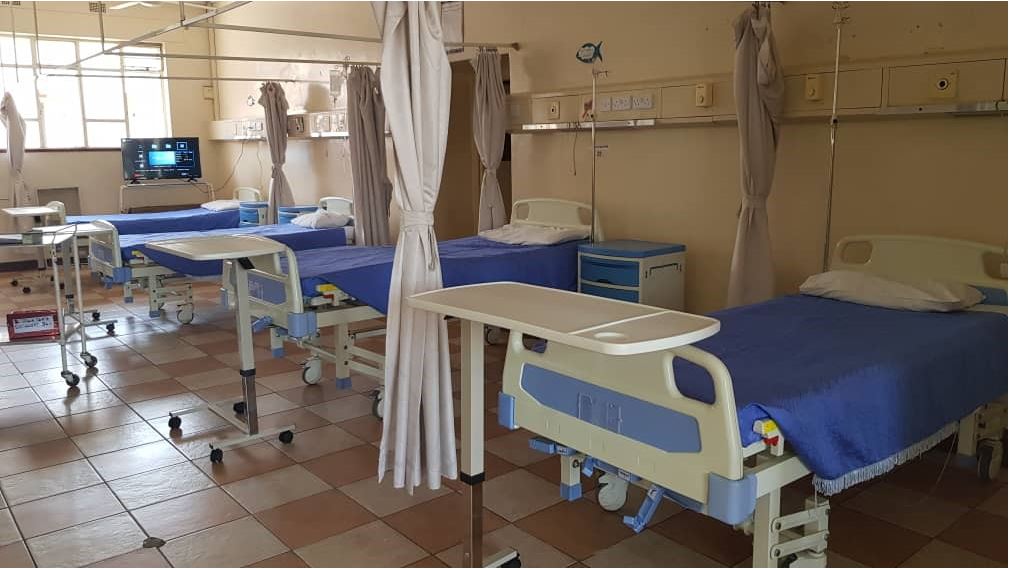 Colliery hospital retooling and modernization gathers momentum 
The drive to make Hwange Colliery Hospital a modern and state-of-start medical facility through procurement of new equipment to enhance quality medical care for patients is gathering momentum with the revamping of the Private Wards [Ward One] and Maternity [Ward Seven] bearing testimony of the drive.
According to Hospital Administration Manager, Mr Ronald Roy Ndlovu, the purchase of modern adjustable three and five function beds; bedside lockers and cardiac tables for both Wards is part of the hospital's vision to be the Medical Services Provider of first choice in Matabeleland North Province and the country at large.
"The initiatives carried out on the two wards is part of the modernization of this hospital which has been in existence from 1951 so that we give our patients comfort and quality services (as part of the mission statement of the hospital) and as part our 2018 Divisional Objectives we have endeavoured to retool the hospital so that it becomes a 21st century medical institution.
The beds are not ordinary as one can adjust the height upwards or downwards and built in rails which can be convertible to cot beds. " said Ndlovu.
Ward One took delivery of 19 beds with the ward also now boasting of Five Function Bed in the VVIP suite while Ward Seven has 9 beds of modern nature with more beds and related accessories having been purchased and awaiting delivery.
The X-Ray department is in the process of being refurbished with a new patients' waiting room now equipped with airport type benches and coffees tables. The Ultra Sound Scan Room and patients change areas have been fitted with Aluminium and glass partitioning to enhance privacy.